UKCoach-China

Technical Director Aug 2018 to Aug 2020
As the Technical Director of UKCoach in Canada and China, I provided a multitude of football/soccer services to clubs, organisations and individuals.

The ESL School Football role was to deliver on field and in class challenging and fun football lessons in English to students grades 1 to 10 at Chinese schools in Shanghai, provide after school interest clubs and Talent ID, coach and prepare School team for competitions.
​
As Head coach for JCB FC I provided weekly coaching sessions to develop the U11 and U12 boys teams, and prepare them for competitive play in the T98 Shanghai league, which included established academy organisations such as Juventus FC.
​
In 2019 I Designed and delivered the Coach Certification & Education grassroots program for Huya F.C Chinese coaches in Shanghai.

Unfortunately, due to the Covid-19 outbreak of 2020, I had to close UKCoach-China and return to the UK.
ALL Pro Soccer

Development Director Canada Jan 2018 to Aug 2018
I was responsible for introducing players, clubs and associations in Canada to the product and services provided by ALL PRO.
ALL PRO Educate USA is a service that has helped student athletes obtain over $11 million in academic and sporting scholarships to universities in the USA.
Soccer Cape Breton

Regional Technical Director Oct 2016 to Dec 2017
The Regional Technical Director designs and oversees the technical programs and development of coaches ensuring that all players and coaches are provided with sufficient opportunities to improve their skills and achieve their highest potential. This senior leadership position emphasizes youth player development. This role ensures the Districts commitment towards the development of its players; coaches and referees remain aligned with the principles of Long Term Player Development.
​
Coach Education
Part of my role as RTD was to providing Level 1 & 2 CSA Coach Education workshops and mentoring to volunteer coaches in Cape Breton.
​
Special Projects
The Soccer in the Community festivals was used as a vehicle of engagement between SCB and its regional clubs and schools, it gave SCB the opportunity to raise awareness and present a stimulating event to the clubs and schools, while at the same time showcasing a best practice session to the regions clubs, coaches, parents and board members, that can be duplicated at club level.
Soccer NB

Coordinator of Competition Operations and Services March 2015 to Oct 2016
As the Coordinator of Competition Operations and Services for Soccer New Brunswick, I have had the opportunity to be hands on with every aspect of the Soccer New Brunswick organization.
My primary responsibilities include the coordination and delivery of quality SNB services in the area of competition, including but not limited to:
Management of Provincial and National tournaments;

Conception and delivery of Live Your Dreams skills festivals;

Delivery of Grass Roots (GPS) coach education;

Management of internal and external tournaments;

Referee coordination;

A.C.T events in the Train to Train stage of LTPD;

Management of the disciplinary process;

Coordinator for all leagues, regional academies and clubs in New Brunswick with over 15,000 registered players;
In addition to this I regularly work with the Youth Provincial male & female teams and the High Performance Academy,
One of my projects since joining Soccer NB is the coordination and delivery the "Live You Dreams" Soccer Skill Festivals to over 800 U8 to U12 male and female players starting on their LTPD pathway . A great Fun event that Soccer NB offered to its members. A mixture of skill activities, coaching sessions and matches lasting up to 1 hour session per group of up to 100 players, introducing Fun Games and a new method to develop techniques.
As a certified Learning Facilitator I am often called upon to deliver Grass Roots GPS coaching, The Grassroots Passion for Soccer (GPS) program is designed to offer, free of charge, 2-hour coaching workshops to introduce soccer coaching to volunteer parent coaches working with young players (3 to 10 years).
​
Coaching History

2005 to date...
As a Coach, I have gained a solid foundation in planning, developing and running practice sessions, drills and skill-building exercises with players of all ages and ability.
I have experience in player selection, facilitated player development throughout the season, coordinated games and facilitated year-round soccer programs.
I have carried out performance analysis by monitoring and recording sporting performances and liaising with coaches and players in the training and competition environments to improve their performance.
​
Coaching History
2006/07 - Fundy Soccer - U12 Boys AAA Assistant Coach
2007/08 - Fundy Soccer - U14 Boys AAA Head Coach
2007/08 - Soccer New Brunswick - U14 Boys Assistant Coach
2008/09 - Fundy Soccer - U14 Boys AAA Head Coach
2008/09 - Soccer New Brunswick - U13 Boys Head Coach
2009/10 - Fundy Soccer - U14 Boys AAA Head Coach
2009/10 - Soccer New Brunswick - U14 Boys Head Coach
2010/11 - Fundy Soccer - U18 Boys Assistant Coach
2010/11 - Soccer New Brunswick - U15 Boys Head Coach
2011/12 - Atlantic SC - Super 20 Mens
2012/13 - Kings County Soccer - Senior Women, U11 Boys & U11 Girls
2013/14 - Kings County Soccer - Senior Women, U11 Boys & U11 Girls
2014/15 - Fundy Soccer - U11 Boys AA Head Coach
2014/15 - Soccer New Brunswick - U18 Boys Head Coach
2015/16 - Soccer New Brunswick - U18 Boys Head Coach
2018/19 - JDSX - Grade 1 & 2 boys Head Coach
2019/20 - JCB FC - U11 7 U12 Boys Head Coach
​
My first experience of coaching a football team, was a brief spell in charge of the 7 Signal Regiment womens team, in the few games that we played we were very successful, probably more due to the excellent quality of players in the team than my coaching skills.
When I moved to Canada with my young family in 2005, I got involved with the local club "Fundy Soccer" initially coaching during the winter months in the academy, then assisting with the U12 AAA boys team the following summer.
While this was a great experience, I became quickly aware that I did not want to appear to be giving favour to my son who was a part of the AAA team that I had coached, so a decision was made for me to leap an age group ahead of him and help coach the U14 AAA boys.
By 2006 I was coaching as a volunteer pretty much full time, being a head coach in the Winter, Fall, Spring and Summer programs.
Part way through 2006 I was contacted by a coach from Kings County Soccer in Sussex "Rinie Pijnenburg" to become the assistant coach with the Soccer New Brunswick U14 boys team.
​
I continued to coach as a Head Coach for Fundy Soccer and Soccer New Brunswick, being involved with the year round training programs and often being asked to provide a great deal of the content for the programming and Talent ID.
​
In 2011 Rinie and I, along with Dutch businessman Marc van Aarle put together a groundbreaking project that entered a U20 team into the Super 20 North Eastern Division of the USL.
Atlantic SC competed superbly on the field in their first season and plans where made to grow the club with addition of youth programs and a U16 boys team.
​
Atlantic SC changed into a not for profit and partnered with Kings County Soccer Association to provide technical guidance and training. A part of that partnership was to have me put in place as the Technical Director of KCSA.
​
As TD for KCSA my priority was to provide development and education for the coaches and players at the club. Throughout the summer we provided multiple coaching clinics for the rep and house coaches, as well as a fully comprehensive training program with online videos and printable sessions.
​
I also provided an Academy once a week for U10 & U12 groups, for the players that wanted a higher level of training through the summer season. I saw some real development in the U10 group of players, getting them involved with playing mini tournaments against other local clubs, and having success too.
​
The rep teams had a lot of success in terms of development and results, with 4 teams reaching their regional final in the SRSL and one team winning gold.
​
because of political differences between Atlantic SC and Soccer NB, the teams no longer operated and as a result the club closed.
​
In 2013 I returned to coaching with Fundy Soccer and Soccer New Brunswick, at first helping only with academy training and assisting AAA coaches in preparing and running their teams seasons.
​
As a Scout, assessing the games of upcoming opponents, producing reports of the team and individual players to identify the relative tactical threats and weaknesses in the opposition.
I am also experienced with game analysis, using video editing software and Longo-Match to capture and tag key elements of games for presentations and tactical meetings.
​
In 2014, after completing the SMWW Soccer Management & Scouting, Certificate, I was offered a Scouting Internship with Sporting Kansas City, I also took on a scouting role with the University of PEI, providing game analysis and detailed reports of opposition teams in the AUS, helping them to finish 3rd in the 2014 CSI National Championships.
Film and observe opposition league fixtures.

Post-match coding to produce statistical information.

Analysis of game footage

Editing footage for feedback to individuals and groups.

Maintenance of video and other databases.
​
During the FIFA Women's World Cup 2015 I worked with the Canadian Women's National team in video capturing for opposition analysis.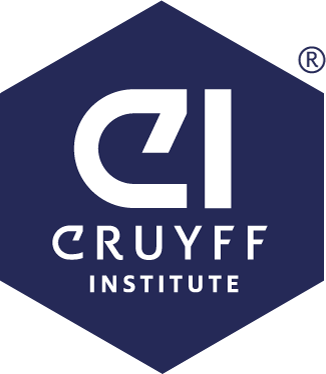 2021 - PFSA
Level 1 Opposition Analysis in Football

Level 1 Performance Analysis in Football
​
2021 HUBL & Wyscout
Wyscout basics certification
​
2020 - League Managers Association - PFCA
Identifying Potential Talent
​
2020 - English FA
The FA Psychology Award Level 1

The FA Level 1 in Talent Identification

The FA Level 1 in Emergency First Aid
​
2018 - NCCP Coach Developer (Coach Evaluator, Master Coach Evaluator, Learning Facilitator)
Role of the Master Coach Developer

Selecting Coach Developers

Evaluating Learning Facilitators

Mentoring Coach Developers

Training Coach Developers

Evaluating Coach Evaluators
The role of the Master Coach Developer (MCD) is to train, to evaluate, to support, and to mentor Coach Developers, i.e. Learning Facilitators (LFs), Coach Evaluators (CEs), and other MCDs. In addition, MCDs play a key role in promoting the NCCP.
​
2015 – CSA B-License National Course
The Canadian Soccer Association 'B' License Program Part 2, the "National Course", includes practical and theoretical aspects of study with the Final Theory and Practical assessments being held during the National Course. Passed August 2015
​
2014 - Football Management Degree (Johan Cruyff Institute)
The Postgraduate Degree in Football Management educates in the proper use of management tools for organizations linked to football. And develops the ability to recognize business opportunities, establish strategies, anticipate changes and optimize resources.
Understanding the environment in which the organization operates and especially the sport world.

Understanding the functioning of a company and its functional areas and analytical instruments.

Having a strategic, global and objective management vision of the world of football from a business perspective.

Knowing, understanding and applying the fundamentals of business management, as well as sound decision making in complex environments.

Mastering the knowledge necessary for obtaining the best results in managing professional football teams.

Mastering the processes for managing a sport facility (football club) and organizing events.

Having a complete business education and assuming full management responsibilities.

Leading a diverse international team in a changing environment.

Recruiting, motivating and supervising volunteers for a sport organization.
2013 - Soccer Management & Scouting, Certificate (Sport Management Worldwide)
Training included: traditional and cutting edge scouting techniques and player evaluations, scouting reports, statistical analysis, soccer general manager practices, player personnel and team/club management.
​
2013 - NCCP Multi-sport part A & B (Sport New Brunswick)
Based on the Canadian Sport for Life model of long-term athlete development, this NCCP workshop explores the themes of fair play, safety responsibility, and communication.
2011 - Learning Facilitator Soccer (Soccer New Brunswick)
Learning Facilitators (LF's) are able to lead and certify other coaches in the, Active Start, Fundamentals, Learn to Train and Soccer for Life, courses. Delivering the CSA methods and plan for the LTPD model;
2008 - CSA B License-Provincial Course (Canada Soccer Association)
Completion of the training course totaling 30 hours and an official evaluation process (Training to Train Stage of Development). – Passed May 2008
2006 - Child, Youth & Senior Community Coach & Instructor (Canada Soccer Association)